Once you've heard all the nominess above cast your vote!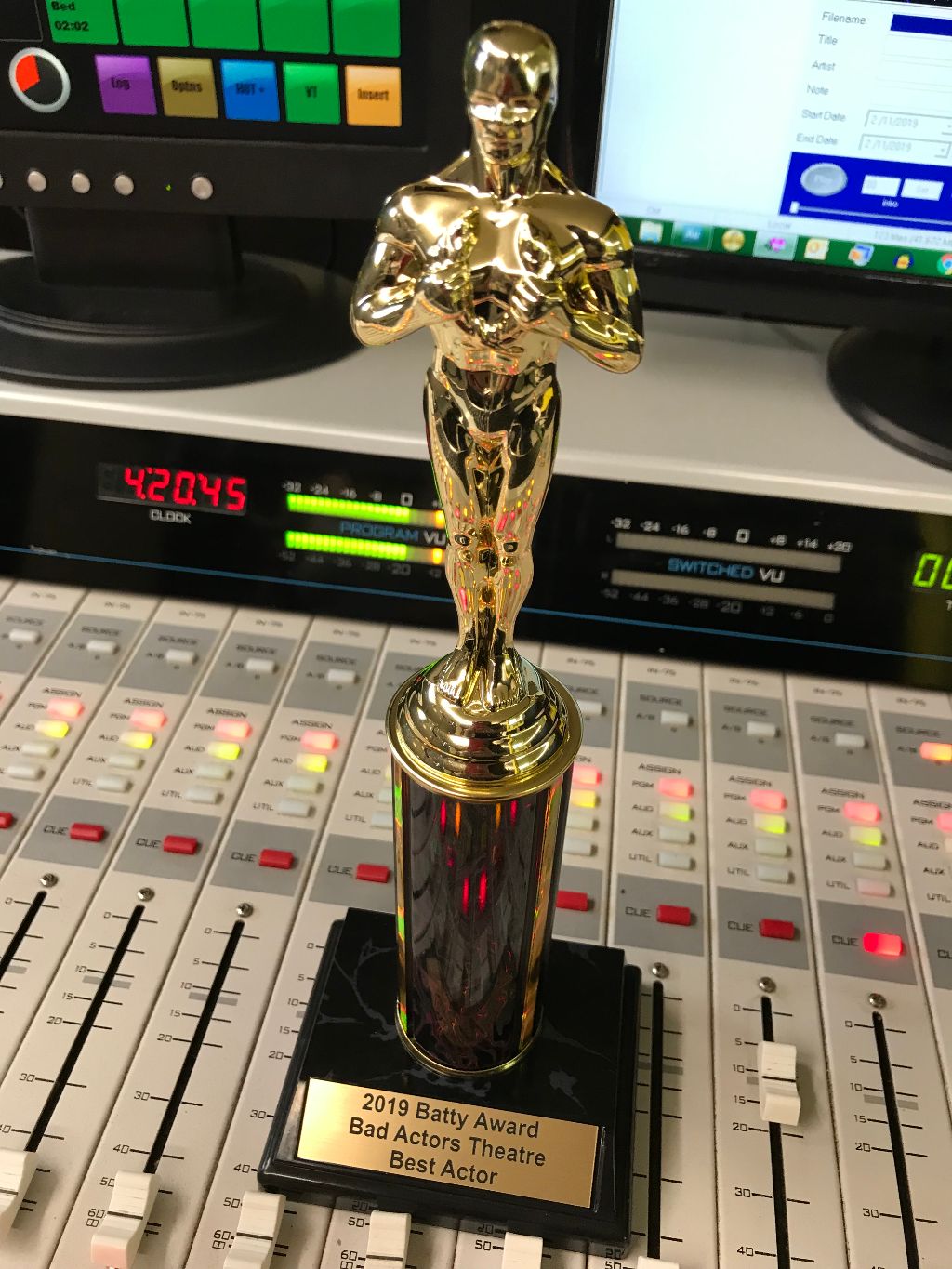 Cast your vote for the
2019 Bad Actors Theater Awards
Bad Actors Theater is where I get together with various in-studio guests to act out films in popular culture. Uvalde Radio listeners call in to identify the movie to win a prize. Bad Actors Theater is always unrehearsed with the players getting their scripts only moments before going live on-air. Below is a compliation of some of the stand out performances! Please take a listen to the whole segment if possible. To skip to a specific actor, move your curser to the appropriate time as listed below. And the nominess are...
0:00 - Haley Blenkinsop in Moana
2:20 - Nikki Astling & Yvette Alejandro in Star Trek II
4:20 - Rosie Whisenant in Chicago
6:20 - Susan Rios in Guardians Of The Galaxy
8:10 - Suzanne Tumbarello in Beauty & The Beast